Church accounting software plays an important role in the infrastructure of your church, ensuring you have clear records of all your finances, and that your staff gets paid. Churches have different financial needs and responsibilities than businesses, which is where this specialized software is most helpful.
We've prepared a list of the best church accounting software programs to help you choose the one that's right for you. Since the cost of most church accounting software is based on the specific needs of your church, pricing isn't always available online—but where it was possible, we've included it.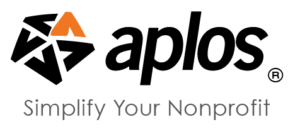 Price: Not listed
Free trial: 15 days
"'Aplos' means simple in Greek and we believe that by creating a software made for the unique needs of churches, we can make it simple for you to do accounting the right way. Tim Goetz, a former executive pastor, founded Aplos Accounting to empower churches to see the exact financial data you need across your organization. Whether that is the expenses applied to your grant across multiple programs or managing the budgets of separate projects, now you can go as high level or as granular as you need." —from the website
What sets Aplos apart?
Aplos claims to be the #1 church accounting software, and it's used by more than 20,000 organizations. Here's what else you should know:
New and small nonprofit discount. Churches and nonprofits formed in the past year can apply to receive six free months. Organizations with less than $50,000 can qualify for a 30% discount.

Price: Starting at $79 per month
Free trial: No
"Being responsible financial stewards is a vital part of a ministry's call to serve His Church well. ShelbyNext Financials is a state-of-the-art, cloud-based software specifically designed to meet the needs of churches, ministries, non-profits and denominational headquarters. Available features include general ledger, payroll, accounts receivable, accounts payable and more. Fulfills your financial requirements for governing boards, financial committees, internal staff, and outside agencies. Your auditors will find it easy to complete their tasks because it is FASB 117 and GAAP compliant." —from the website

Price: Not listed
Free trial: No
"Created specifically for the needs of churches, ELEXIO Church Accounting Software was designed to manage church accounting simply and powerfully. Fulfilling the needs of your financial committee is easy with this cloud-based software solution." —from the website

Price: Not listed
Free trial: No
FellowshipOne Financials is actually powered by Shelby Systems. It's essentially a FellowshipOne version of ShelbyNext Financials. It has all the same features, but it's integrated with FellowshipOne's other church software solutions.

Price: Not listed
Free trial: No
"Every day tens of thousands of churches rely on ACS church management software and church accounting software to run their church. ACS can either be accessed online via our cloud-based OnDemand service or it can be installed locally throughout your networked church office." —from the website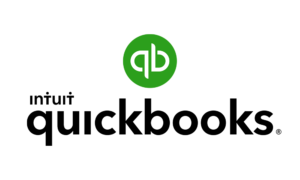 Price: Starting at $20 per month or $199.95 for desktop software
Free trial: 30 days
"Track donors and programs, maintain budgets and create financial reports for your board and taxes." —from the website
What sets QuickBooks apart?
QuickBooks specializes in accounting software for all types of organizations. They have over 1.5 million customers. Here's what else you should know:
Test drive. You can try QuickBooks right now with an instant demo.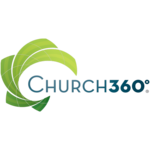 Price: Starting at $15 per month
Free trial: 37 days
"Church360° Ledger is web-based finance software designed exclusively for churches. It streamlines the accounting process so balancing budgets and managing accounts is simple and intuitive." —from the website
"Church accounting and financial management is in fact a complicated and professional work. It usually scare off church workers. When the in/out payments and accounts of the church becomes complex, complete financial statements to auditors will not be easy job. Therefore a good church accounting software is essential. The ACTS church management software comes with an accounting module which is well designed compare with those accounting software in the market and is completely free of charge. It includes church finance and accounting management functions designed properly to handle accounts and year-end financial statements." —from the website
What sets ACTS apart?
ACTS is a church software program used around the world. Here's what you should know about it:
Free. ACTS is free forever.
Open source. If you or someone at your church has the expertise, you can directly modify ACTS's code.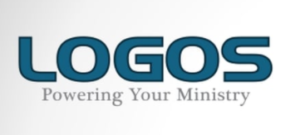 Price: Not listed
Free trial: No
"You don't have to be an accountant to manage your organization's finances; we'll just make you look like one. LOGOS Fund Accounting is designed for the special needs of churches, schools, and non-profit organizations, giving you the power and flexibility of a high-end fund accounting system with the ease of a check-writing program. Train your staff with one of our certified technicians for best practices, tip and tricks of the trade, software mastery, and more. We are here to support you!" —from the website
What sets LOGOS Fund Accounting apart?
LOGOS has been around for almost 40 years and offers a wide variety of church software products. Here's what you should know about LOGOS Fund Accounting:
Add-on features. LOGOS Fund Accounting has optional add-on features including accounts receivable, asset manager, and order checks and forms. If you don't need these features, you don't have to pay for them.
Know any other good church accounting programs?
If you've had a good experience with another software, tell us about it in the comments.